ONDA Holidays Cilento English version visit our site
www.onda-italy.com
Mountains and Sea
Natural resource Cilento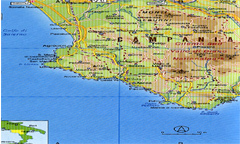 ONDA Exclusive
Under the stunning green mountains, the rolling hills and by the placid sea, lies this beautiful natural resource, which is the second largest of Italy´s protected areas.
ONDA Individual Holiday programmes
You can join our Exclusive Vacation Activity Programmes, always starting with only three persons. Walk with your personal english speaking guide in small individual groups through the Cilento's history, experience the Gourmet-school with our sommelier and taste fine mediterranean flavours in our courses of cuisine, go horseriding, sailing with your personal English speaking skipper, or even join our State recognized Italian language courses with integrated cultural programs and excursions. All our ONDA Individual holiday programmes will assist you to enjoy your time, getting to know people and their culture and habits with more clarity and in the most direct way. We would appreciate your request for further information material.contact us
Discover and enjoy

The National Park is rich of tradition and the goods pruduced there are of the highest quality. Taste and enjoy the fruits of the landscape, visiting small local producers with our English speaking sommeliers, getting to know the producers in their own places and experience finely cooked cuisine served to you by the owners themselves. Small amusing lessons of 'palatoschool' included. Our sommeliers will accompany you in English language from the best olive oil to the best wine of the area, showing you how to taste differences of quality and develop your ability of becoming real gourmets.
These tours have been planned to help members of the public appreciate the link between the food we buy and the ways in which small farmers manage and look after the land.

Each tour will be led by an english speaking sommelier and the farmers or producers will show visitors round the places where the food or drink is reared, grown and further processed. They will explain how their farming methods, low-intensity and often organic, help to maintain the landscape and environment that we value. There will be opportunities to ask questions and sample and buy the produce.

On most tours a meal will be provided using produce from the farm and from other local producers. Tours will be by walking (one day tours, three days tours with luggage service) or by minibus(one day tours,one week programmes ONDA viaggio con gusto )
For more details contact us.
Breath-taking in every season
WALKING in the ever green National Park of Cilento
ONDA Walking holidays
Just leave the big cities for some days, take a deep breath, relax yourself, - a regeneration for body and soul. A very soft mediterranean climate guaranties an ever green and enchanting vegetation. Sea and mountains in harmony with each other, wander through an enormous WWF-protected area of undamaged nature with a phantastic variety of flora , fauna and animals, from the brown bear to the most rare orchids. Return in the evening to the small enchanting villages with spectacular views of the area. Eat delicious local specialties served by the host family of the small osterias or inns, often based on ancient recipes. Fresh homemade noodles are taken for granted. At the moment you find a lot of nice possibilities to book even spontaneously convenient flights to Naples or Rome. We complete your Cilentano holiday period with individual ONDA Exclusive Walking programmes and stages such as three days walking, six days circular walking returning to the starting point (including daily luggage service). Both tours include half-board and accommodation in characteristic places, beginning with a number of three persons, or even two persons paying the difference, according to your personal individual time-table and agenda. more
We organize our 3 days walking programmes on request , ever allowing bookings with as little as 5 days notice, for long recreation weekends in the park. You have the time and the place. Click here now to organize your perfect getaway in the National Park of Cilento.
Our holidays are especiallly suitable for single persons. ONDA offers you the ability to coordinate your tour with other individuals.Contact us here.
A walking experience with spectacular views - taking you off road across the hills and ancient mountain tracks, is our 6 days ONDATREMONTI programme, right above the famous antique temples of Paestum, walking in a ring which includes the tops of three mountains. Beautiful picnics all provided,as well as overnight stops at small characteristic inns, farms and countryhouses. The daily itinerary includes delicious dinners with own products and own wine. more
A very special 6 days ring walking programme is ONDA Ancient Cilento Pilgrim Paths, walking around the mystic Monte Stella Mountain on old original paths of the first Basilian monks who arrived around 1200 A.D. from several parts of Greece to found the first 30 originary villages of the Ancient Cilento (Cilento Antico). During the walks, mostly quite near to the sea with spectacular views of green hills and seaside, you are visiting small enchanting villages with architecture built in the period around 1100 A.D. Sleeping and resting for 6 days in ancient historical palaces and convents, halfboard included, with daily luggage service to the accommodation,shuttle service from (arrival) and to (departure) the next station. more
i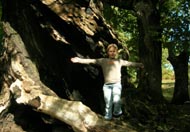 in the Park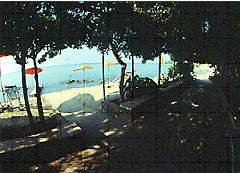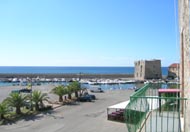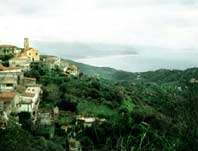 ONDA Individual Holiday Accommodations
Hills, Mountains and Sea
We offer stonehouses, apartments or farmhouses and small inns in beautiful positions, mostly built in the authentic ancient way and restored by fine artists. Our accomodations are always situated near to the most fascinating paths of the WWF-protected natural resources in order to guarantee your healthy holiday recreation , relaxation and walking programmes. .All our hosts offer an individual shuttle-service to the beaches or to the places around, like to Paestum or Velia, the famous ancient greek temple-cities.more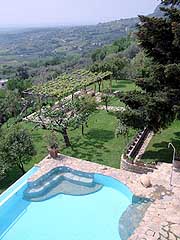 Sea , hills and mountains
Hotels and apartments with charm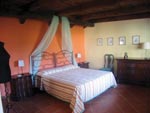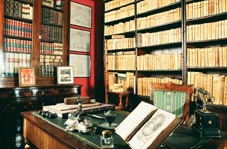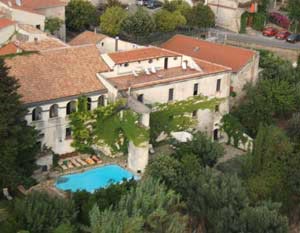 Along the Amalfi coast and the beaches of the Cilento you can book charming small oder larger Hotels, from the characteristic small southern Italian family hotel in the pittoresk fisher's village of Acciaroli,having inspired Ernest Hemingway to live there for several months, to the exclusive historical aristocratic palace with your own butler, personal meals, pool and perfectly furnished suites containing fine arts,and from the convent between sky and sea to the fine arts restored tower with breathtaking views, we offer characteristic accommodations with charm for every gusto and every budget. request
ONDA INDIVIDUAL Natural Resource Cilento Discover and Enjoy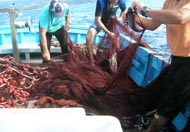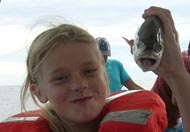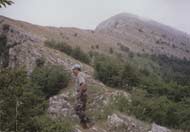 Links for travellers in Italy
About Italian Wine

National train schedules in Italy
© ONDA 2011 all rights exclusive